Home
Up
Spring '04
Copyright ©2000-2011
The content of this site, including the text and photographs, are the exclusive property of Steve Fredrick.
This means you are welcome to view and enjoy; however, you do NOT have rights to copy, store, print, or republish any of the content without the written permission of Steve Fredrick.
Let me know what you think about the site or the images. Send me an email .
Chester County Camera Club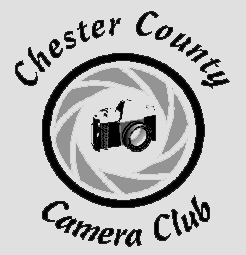 What is CCCC?
Taken from the club's 2000-2001 Program brochure:


"The club serves as a forum for all types of photographers, from beginners to advanced. We combine instructional programs and competitions, and freely exchange information and techniques with all our members...."
The club meets twice each month for nine months out of the year. (No meetings are scheduled during the summer months.) One of the meetings each month hosts a guest speaker on a photography related topic. These presentations are both entertaining and a learning experience. And one meeting each month is dedicated to an interclub competition. Each competition night has both an assigned category and an open category. And there are various formats within each category (e.g., slides, large print, monochrome, etc.)
When I heard about the club I decided to go to a meeting and see what they were all about. I was looking for a forum to share my work as well as to learn from seeing the work of others. CCCC has more than met those expectations.
Check out the club's web site. The web site has meeting dates and directions to the meeting place. If your are interested in photography, and live near Chester County, come out to a meeting or two and see what you think. Membership is definitely on the rise. I look forward to meeting you there.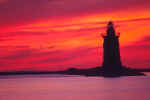 A piece of advice to anyone entering a competition, be it a club competition or an international competition: It doesn't matter how difficult it was to get the image or how rare the subject or how unusual the behavior captured. All that matters to the judge is the quality of the image (composition, interplay of light with the subject, etc).
Back to Nature and Landscape Photography